THE WARRIOR AND THE GIRL
by: Poetic Kinetics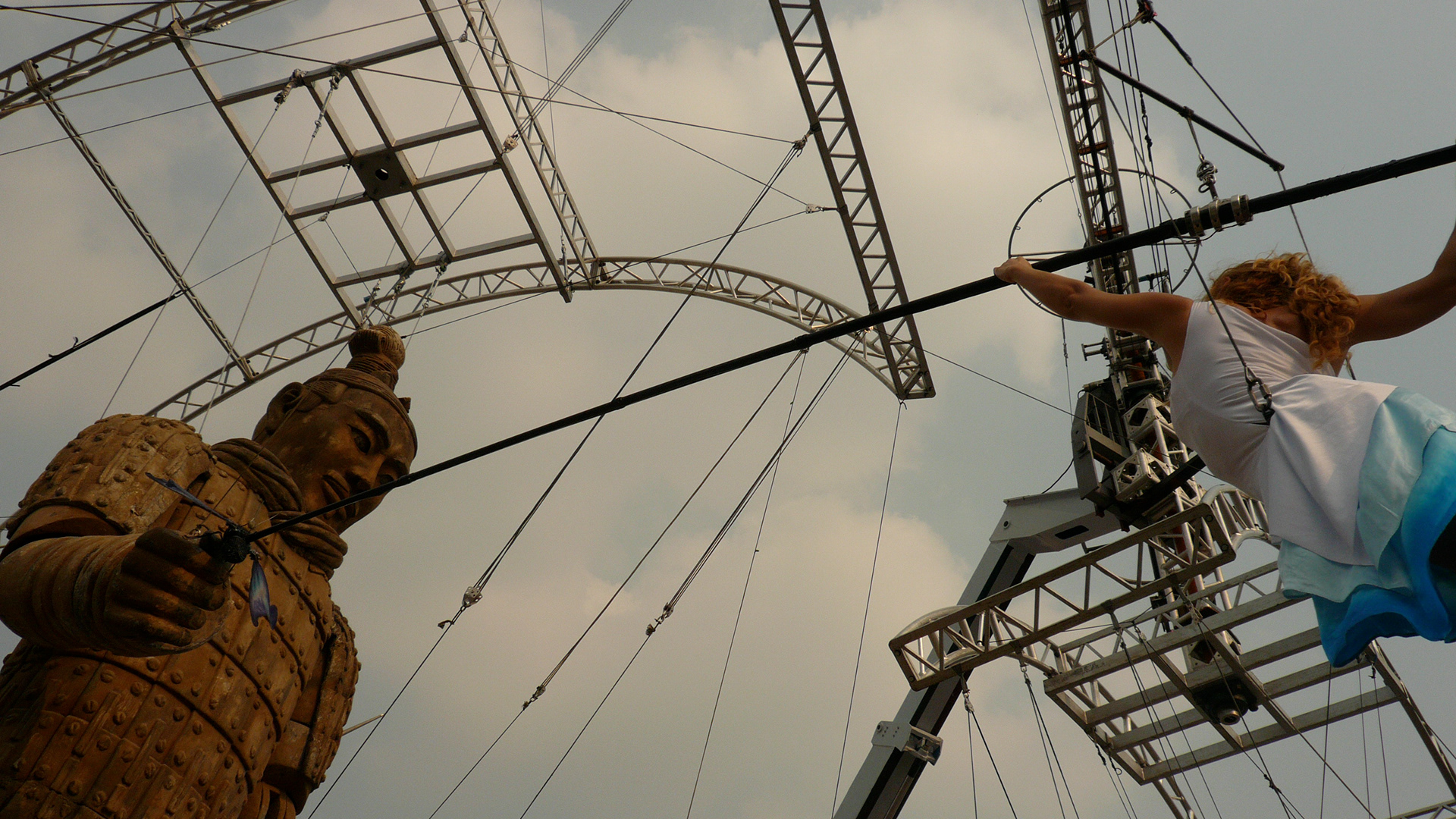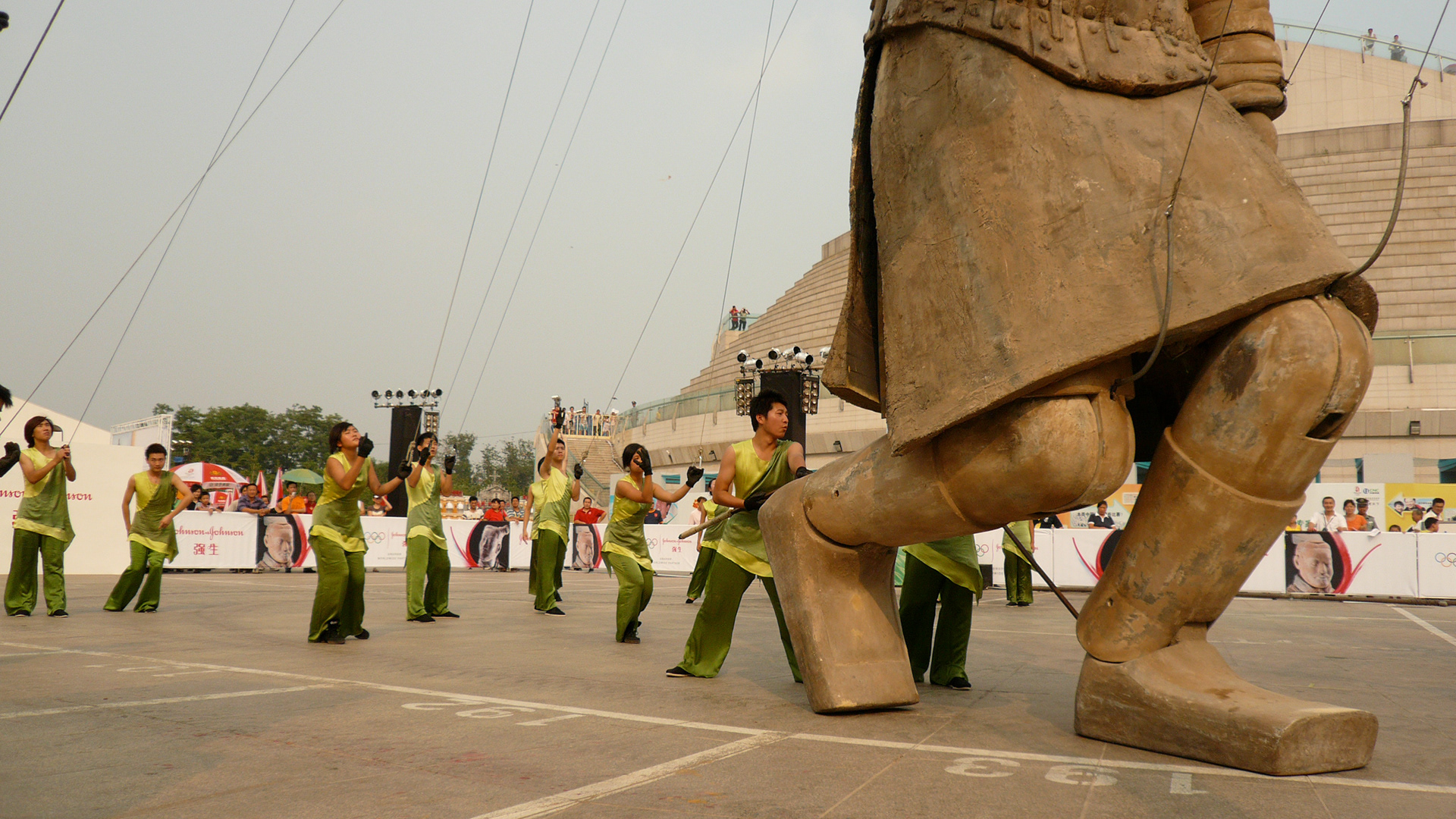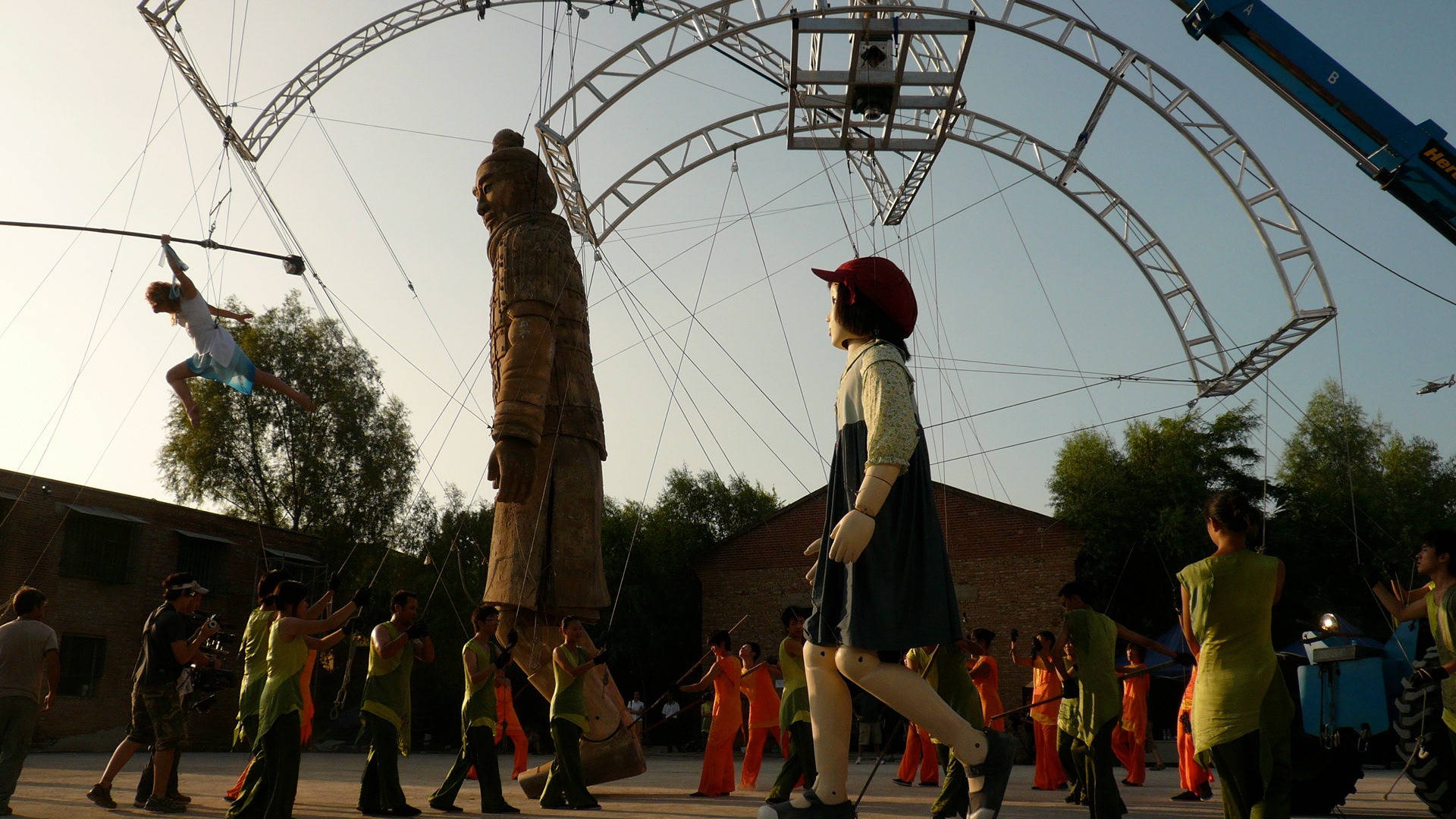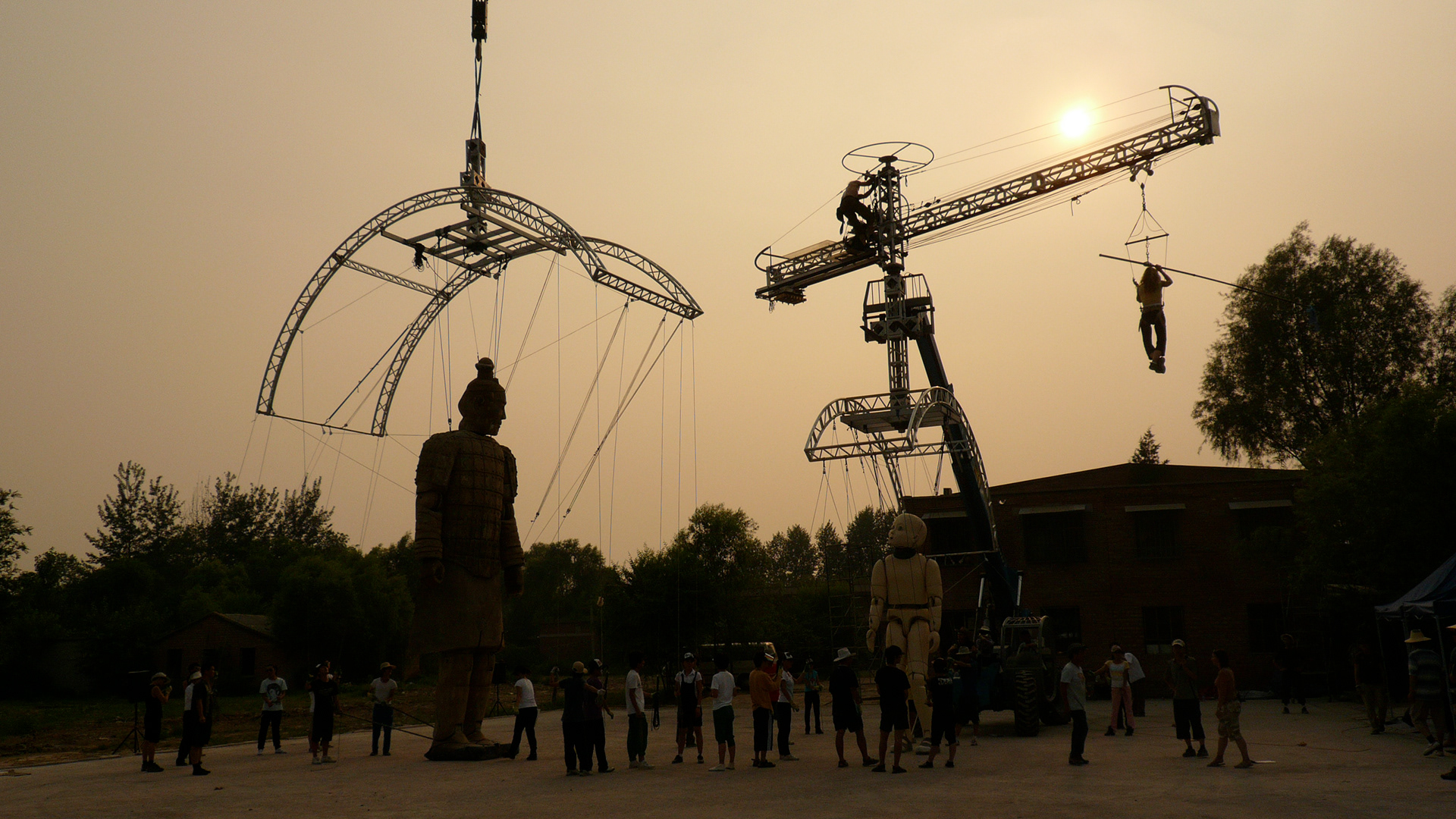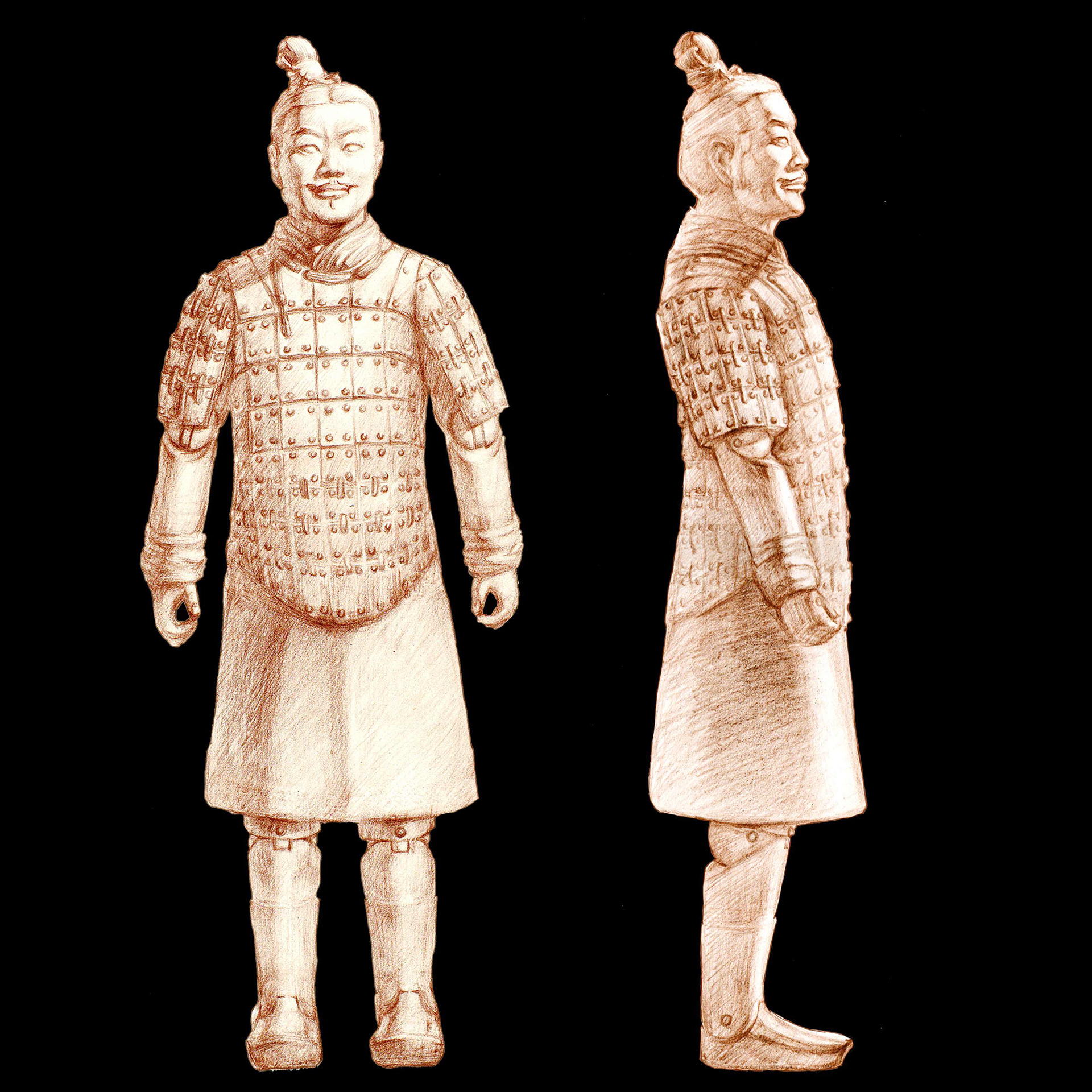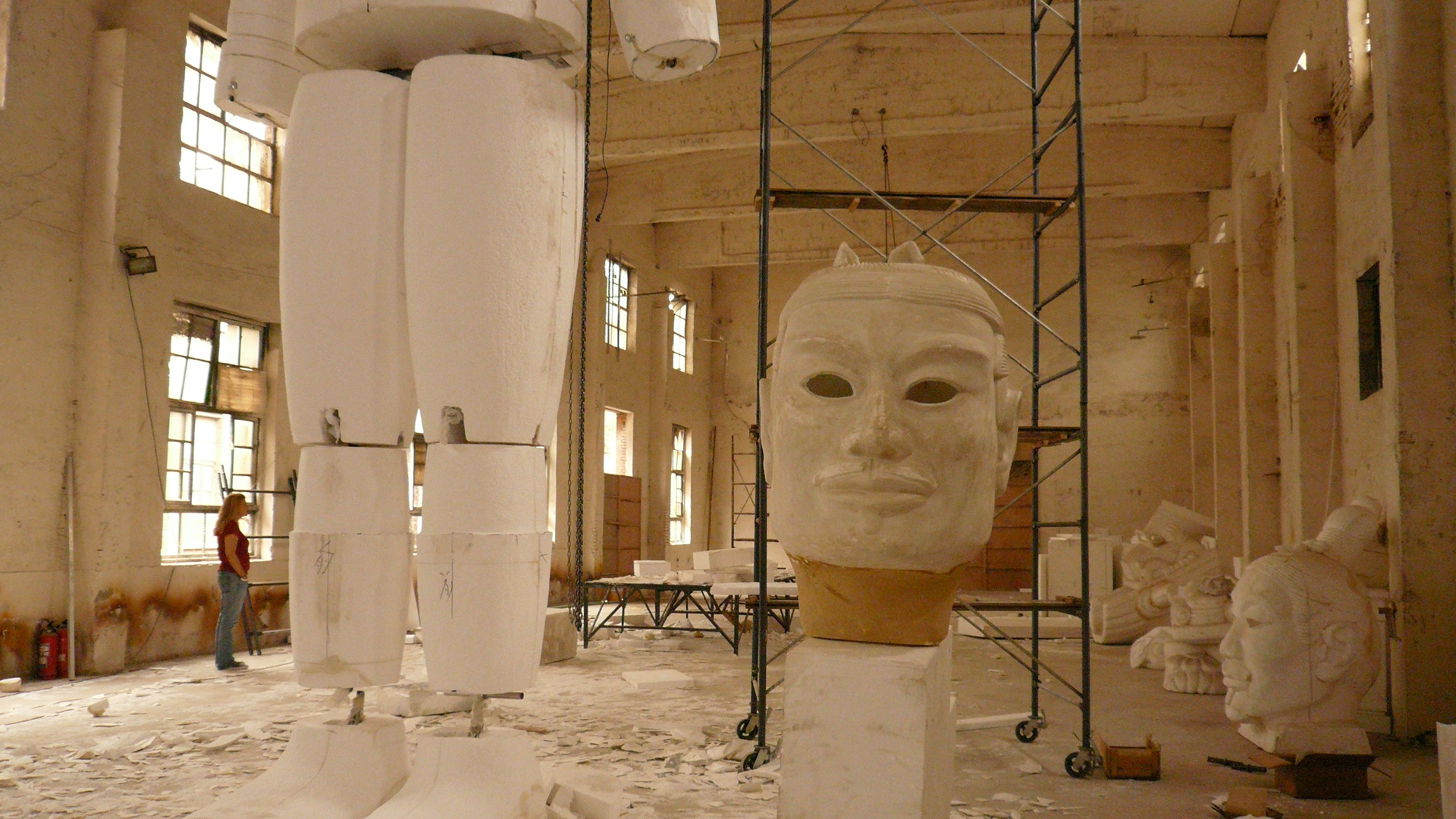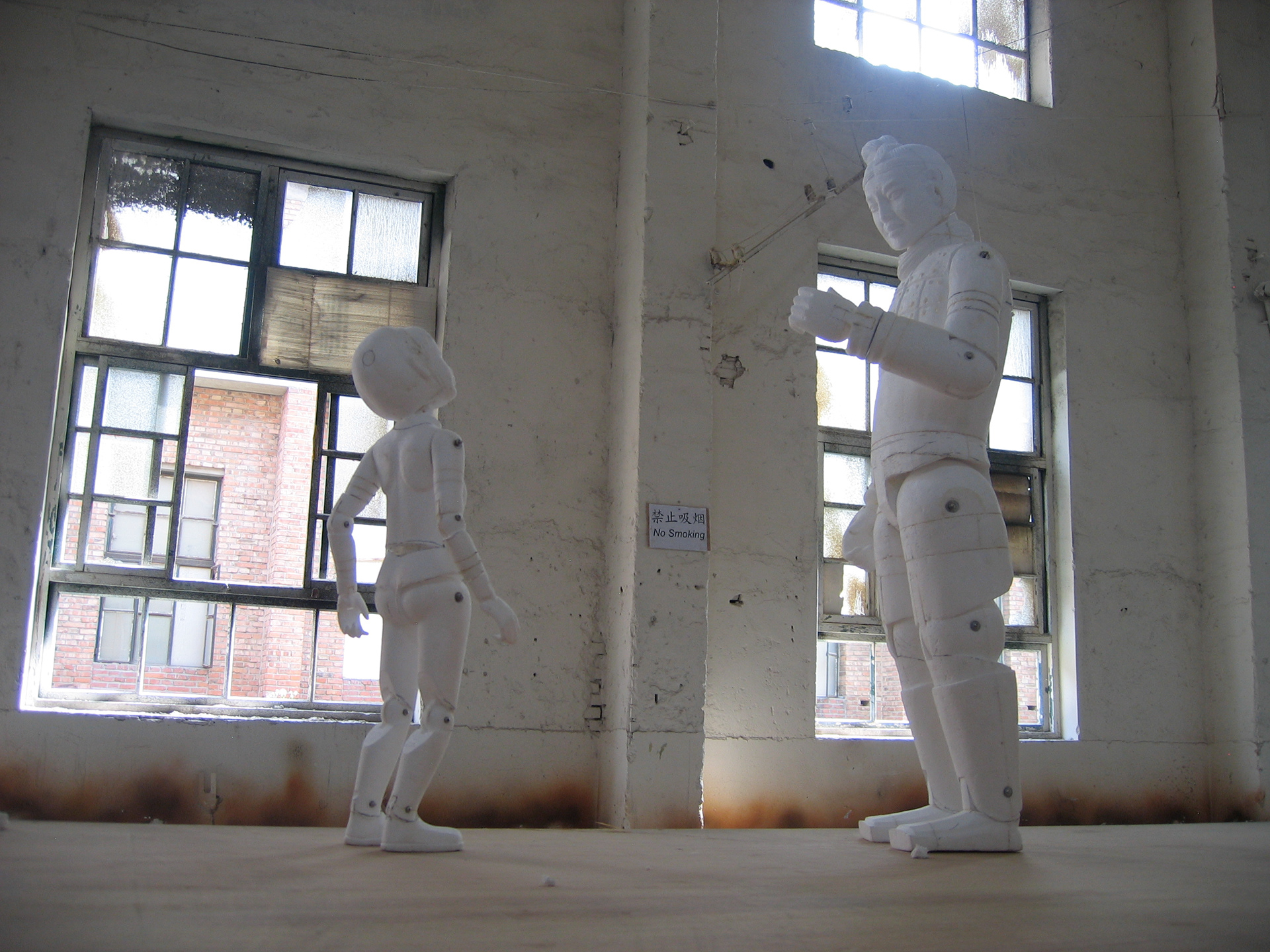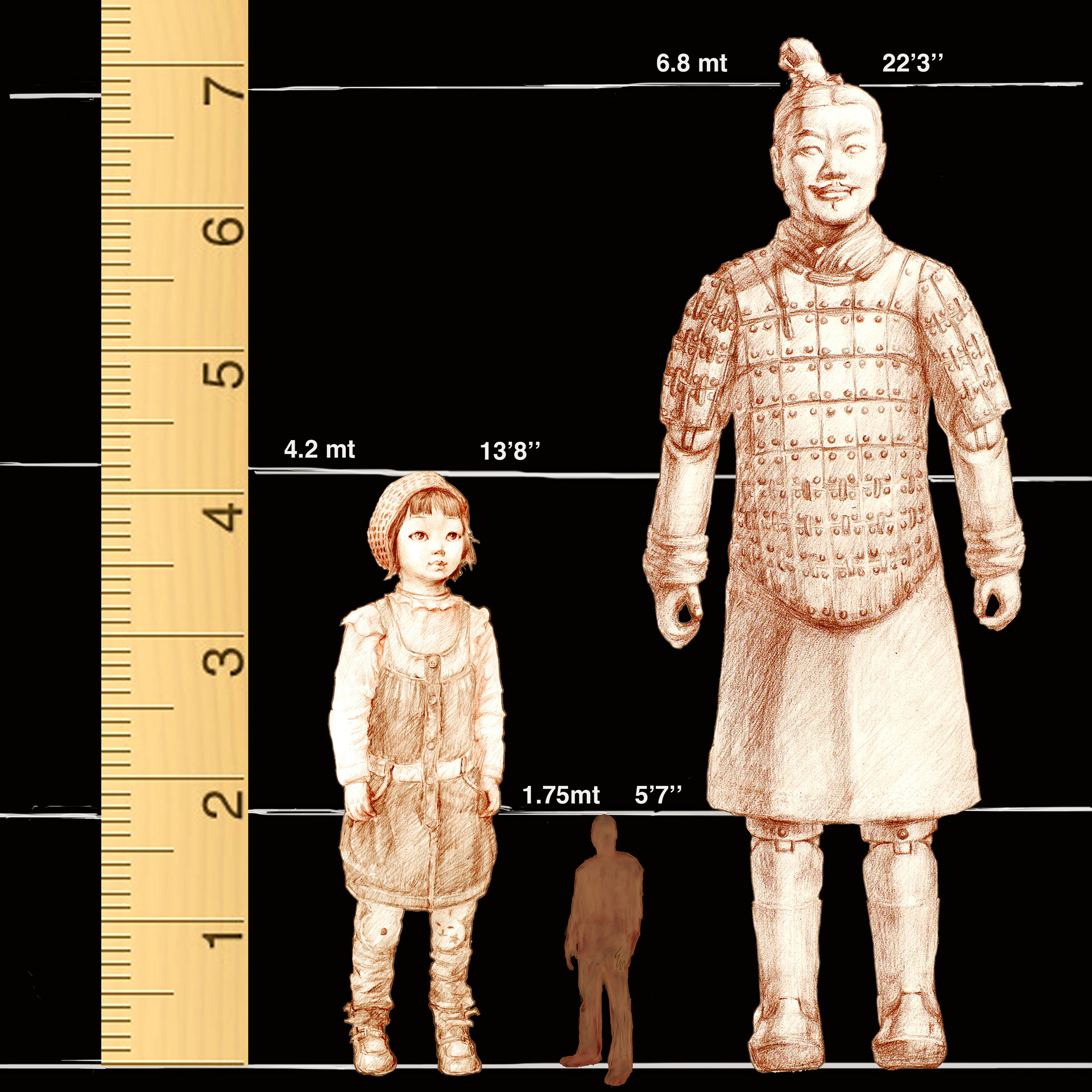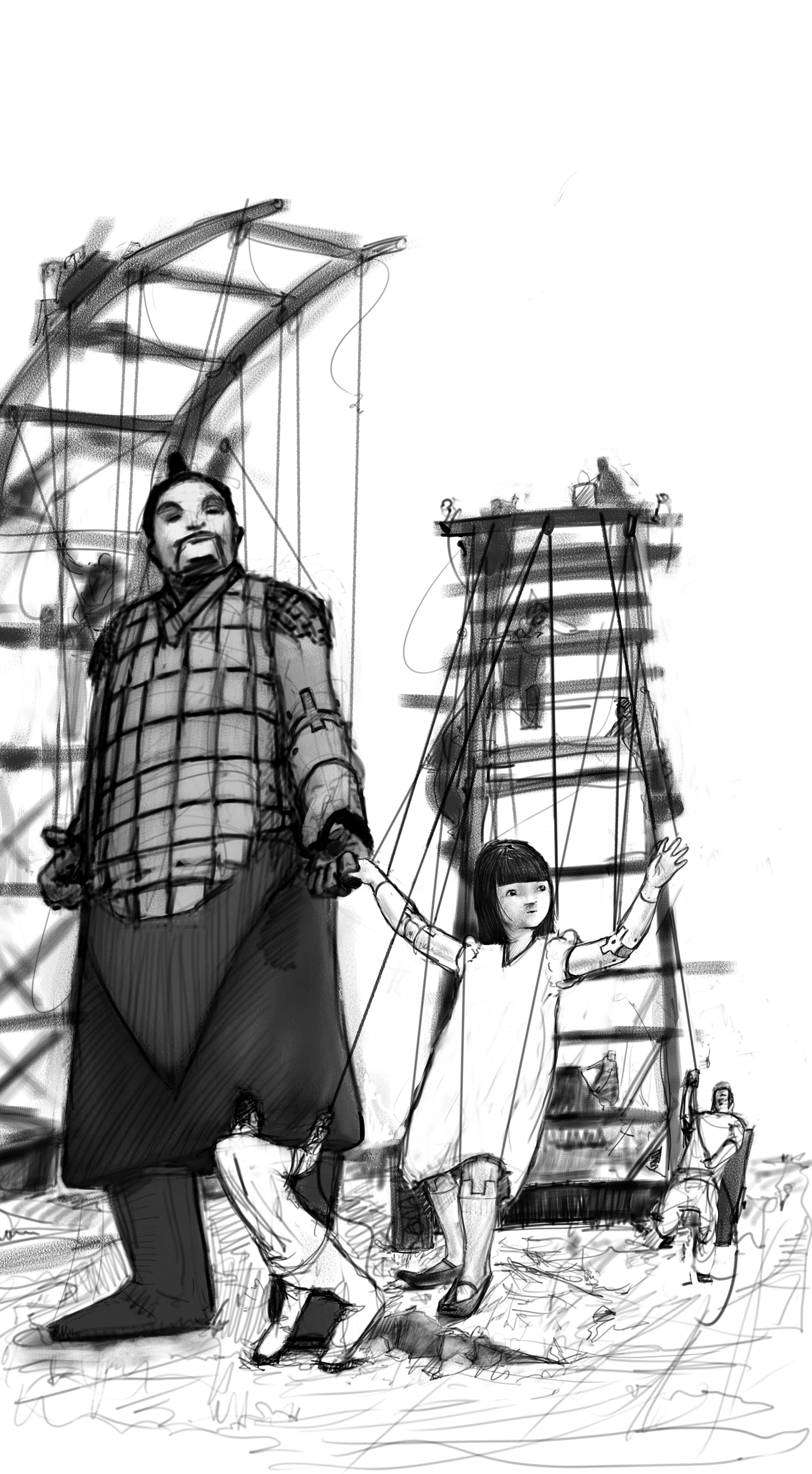 Large Scale Puppet Show
Commissioned by Johnson & Johnson for the
2008 Beijing Olympics
Brought to life as a daily performance during the Beijing Olympics, "The Warrior and the Girl" is a simple story of friendship and peace told through giant puppetry, aerial performance, animatronics and modern dance… with the aid of heavy equipment.  The performance was commissioned by Olympics sponsor Johnson & Johnson as a part of their "Because We Care, We Act" campaign.
A 22' tall terracotta warrior suspended from an 80 ton construction crane and a 15' tall Chinese girl rigged to a 40' boom forklift move together throughout the performance area during this 20 minute choreographed piece with the aid of 40 dancers/puppeteers.  Radio controlled facial features enliven and animate the marionettes, while a radio controlled butterfly guides the characters through the story with the aid of an aerialist performer in flight.
Installations:  Olympic Live Site, Beijing China, 2008
'The Warrior and The Girl' Marionettes are currently on display at the Terracotta Warrior Museum in Xi'an, China.